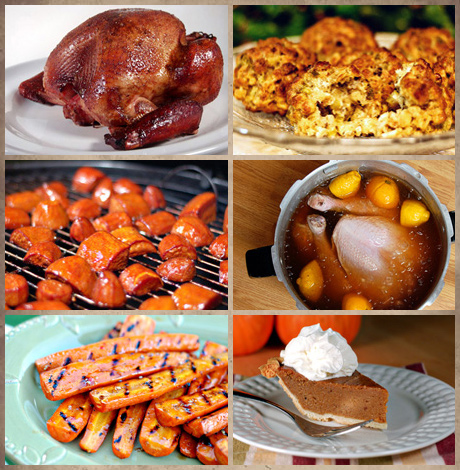 Well, Thanksgiving is upon us so I thought I'd share a round-up of my recipes in a sort of one-stop-shopping way. Here I think you'll find something that will add a unique twist to your Thanksgiving feast. If you try one of these recipes, please drop me a line in a comment and give me your thoughts.
Just click any of the images to get to the recipe.
Simple Barbecued Turkey
Thanksgiving Stuffing Balls
Barbecued Sweet Potatoes
The Ultimate Thanksgiving Turkey Brine
Grilled & Glazed Carrots
Barbecued Sweet Potato Pie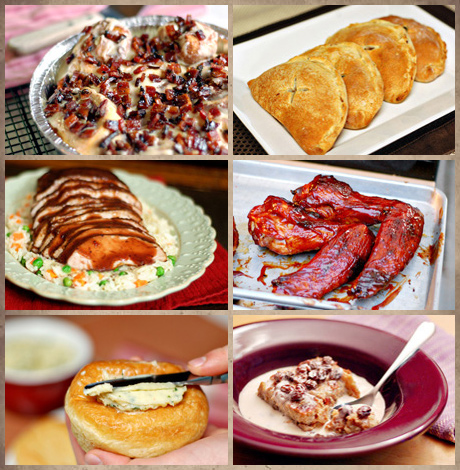 Pigamon Rolls
Thanksgiving Pockets
Cranberry-Orange BBQ Sauce
Terodactyl Wings
Garlic Herb & Honey Butter
Praline Bacon Bread Pudding with Rum Raisin Crème Anglaise
Wait, here are a few more ideas.
Grilled Brussels Sprouts with Onion-Bacon Marmalade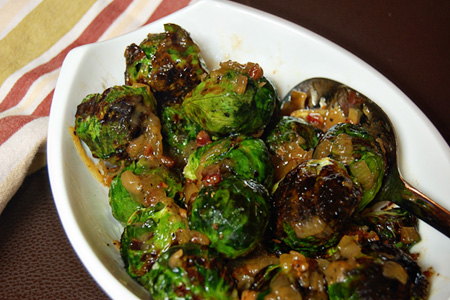 Butternut-Ale Soup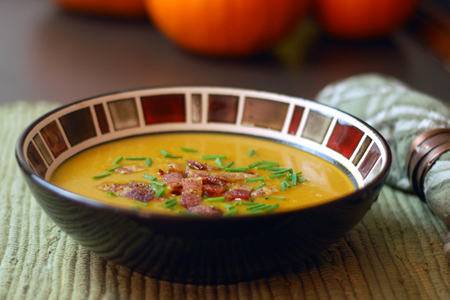 Mushroom-Ranch Pinwheels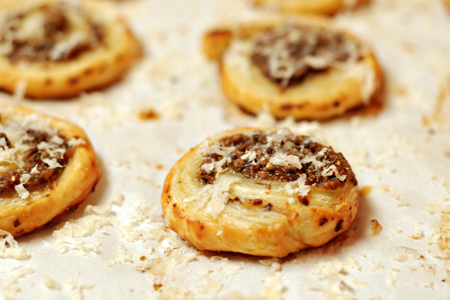 I wish you and yours a very happy and blessed Thanksgiving.