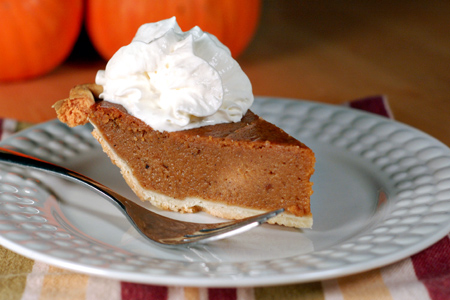 Yes, you read that right, it's a barbecued sweet potato pie. It's not
barbecued
because I cooked the whole pie in the smoker -- just the sweet potatoes for the filling.
I mentioned in
an earlier post
that I conducted an experiment, and this is it. In reality, the idea for this pie is what sparked the earlier recipe.
Despite sounding odd, the results were very good. The pie is very rich and has a subtle smokey flavor. It's so subtle that I think some might not even notice. It's just a standard sweet potato pie recipe, aside from the barbecued potatoes.
Ingredients
2 Deep dish pie crusts
3 cups
Barbecued sweet potatoes
, mashed.
4 ounces Unsalted butter, softened
1 1/2 cup Milk
3/4 cup Sweetened condensed milk
1 cup Granulated sugar
4 Eggs, slightly beaten
1 1/4 tsp Vanilla extract (the real deal, please)
Method
Preheat your oven to 350º.
Put the potatoes and the milk in a food processor and process until it is very smooth.
Add the butter, condensed milk, sugar, eggs and vanilla to the food processor and pulse a few times to combine.
Note:
You need the mixture to be the consistency of a milkshake. If it's too thick, add more milk as needed.
Pour half of the filling into each pie shell.
Bake the pies on the middle rack for one hour, or until each is set in the center.
Cool and serve at room temperature, with whipped cream, of course.
Enjoy!