Unknown
Permanent Link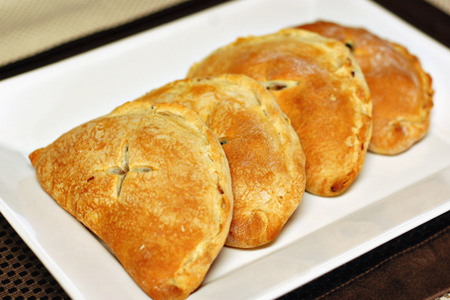 Well, Thanksgiving is over, but the leftovers live on. Here is a great way to use some of those leftovers to capture that perfect bite. You know, the one where you load up your fork with turkey, mashed potatoes, sweet potatoes, dressing, and gravy all at once. Here I package that perfect bite in a pastry pocket.
Ingredients
Roasted turkey (white and dark meat -- enough for 2 cups chopped)
1 can (16.3 oz)
Pillsbury Grands!® Flaky Layers Buttermilk
biscuits
1 cup Mashed potatoes
1/2 cup Mashed sweet potatoes
1 1/2 cups Dressing/stuffing
1 1/2 cups Gravy
Method
Preheat your oven to 350º.
Chop the turkey to about 1/4" and set aside.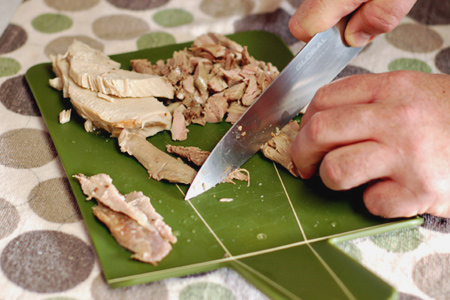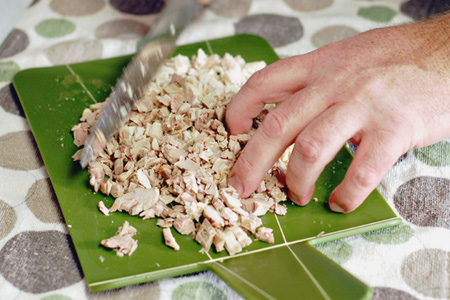 Mix the mashed potatoes and mashed sweet potatoes in a bowl and set aside.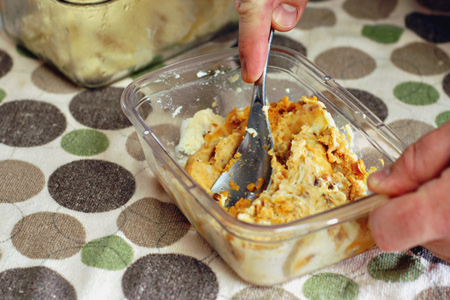 Flour your board or counter.
Roll one biscuit to about 7 inches in diameter, keeping it as circular as possible.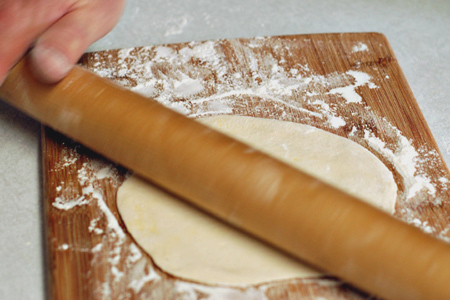 Smear two tablespoons of the potato mixture on one half of the pastry.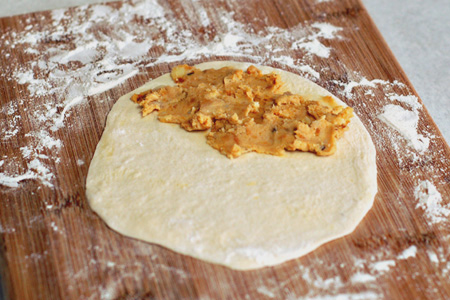 Evenly distribute about three tablespoons of the turkey on top of the potato mixture.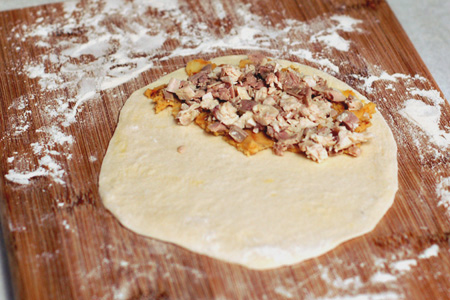 Evenly distribute about two tablespoons of the stuffing on top of the turkey.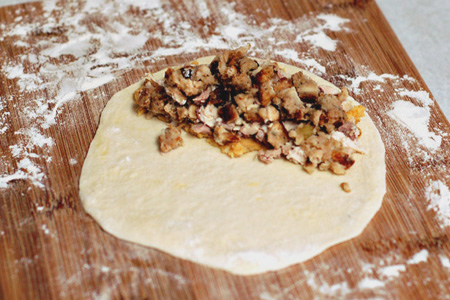 Drizzle about two tablespoons of the gravy on top of the stuffing.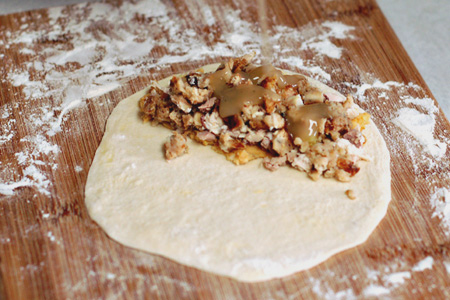 Fold the exposed half of each pastry round over the filling and pinch and roll to seal the edge.
Repeat the stuffing, folding and sealing with the remaining biscuits (eight total).
Arrange the pockets on a baking stone or sheet pan leaving about an inch between each.
Cut a one-inch X in the top of each pocket.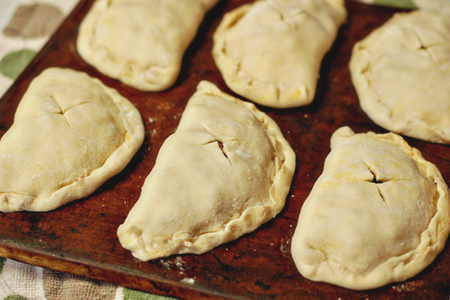 Bake on the center rack until golden brown (about 20 minutes).
Serve and enjoy! I served mine slathered in gravy.