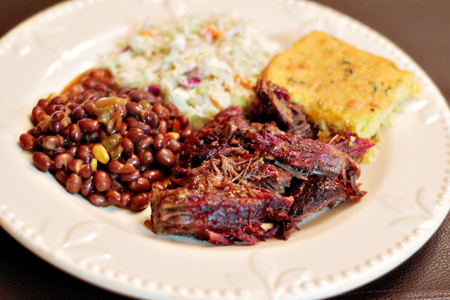 If you love barbecue you no doubt know all about pulled pork. Well, this is the same concept, but it's beef. Because it's made with a chuck roast, it's referred to as a "chuckie" in barbecue enthusiast circles.
As with all of the large cuts common to barbecue, there is a fervent debate between the "low-n-slow" and the "hot-n-fast" cooking advocates. As I mentioned last year in my
Hot & Fast BBQ Beef Brisket post
, I'm now firmly in the hot-n-fast crowd. I just can't justify tremendously long cooks when I can get the same results in a fraction of the time.
Call it what you want, and cook it however you feel comfortable, but the end result is succulent and flavorful.
Let's get on the bidness end of some steer!
Ingredients
1 large (2-3lb) Beef chuck roast (I recommend a 7-bone)
1/8 cup of your favorite BBQ seasoning, of course I recommend
mine
1/2 cup Beer
Method
Season all sides of the roast liberally with the BBQ seasoning and pat it to make sure it adheres.
Put the roast in a large zip-top bag and refrigerate for 2-4 hours.
Start your fire and prepare for indirect cooking at medium-high heat (350-375º).
Add two small chunks of fruit wood (apple or cherry) and one small chunk of hickory to the fire about 10 minutes before you're ready to cook. Wood chips soaked for 30-60 minutes will work well, too. If you're using a gas grill,
make a smoker pouch
.
Cook the roast indirect until the internal temperature reaches 170-180º (about two hours).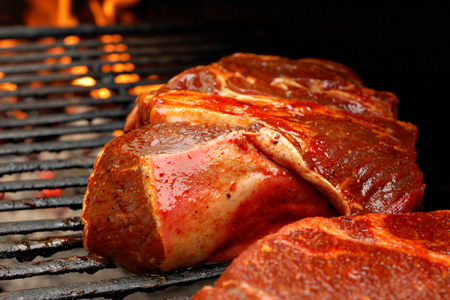 At this point it should look something like this.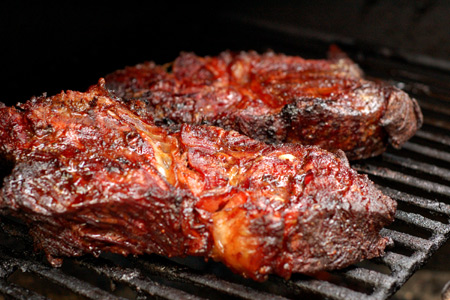 Pull off a five foot long piece of wide (18") heavy-duty foil and fold it in half to form a double layer.
Put the roast in the center of the foil.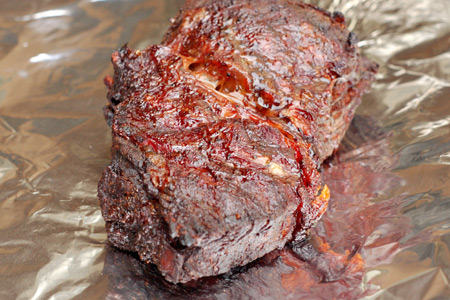 Form a boat by folding all the edges up slightly.
Add the beer to the foil.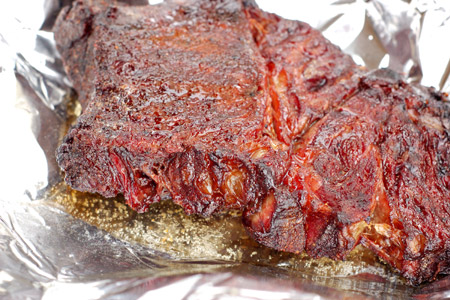 Bring the two long edges together and roll them toward the roast to form a seal.
Fold the short edges over the top of the rolled edges to close the packet.
Put the packet back on the grill/cooker and continue cooking indirect until the internal temperature reaches 200º.
Remove the packet from the grill and let rest for 15-20 minutes.
Gently open the packet (there's a lot of steam in there).
Pull the beef with forks and accessorize with your barbecue sides of choice.
Optional:
Drain and de-fat the packet liquid then mix it with some of your barbecue sauce of choice. I think
this sauce
would be great here. Drizzle this over the pulled beef, or serve it on the side.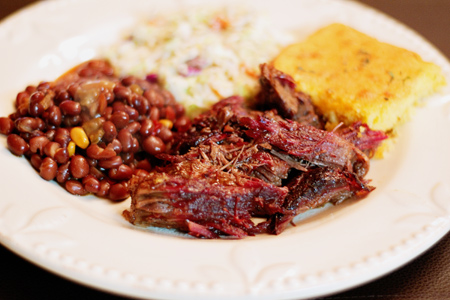 Enjoy!