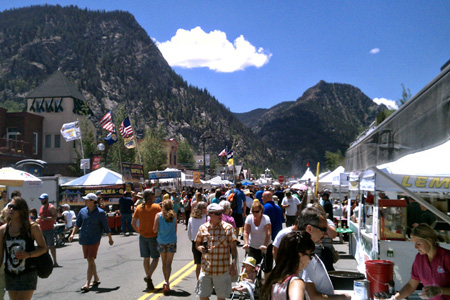 The weekend before last I was invited to help the Pit Barrel Cooker team compete in the 20th Annual Colorado BBQ Challenge at Frisco Colorado. We had a great time and we were proud to come in fourth overall of 60 teams.
First, let me say that this was completely a team effort. In addition to my friends Noah and Amber (the owners of The Pit Barrel Cooker Company), their good friends Russell, Stephanie, and Chris gave a yeoman's effort. Brad and Sarah Leighninger from the
Gettin' Basted team
also flew in from Missouri to handle the KCBS chicken category (masterfully, I might add). My job was to handle the rib, pork, and brisket turn-ins while Russell and Stephanie handled the "Anything Goes" and salsa categories (respectively). It always amazes me how we barbecue people come together and work like a well-oiled machine, even if some of the team have only just met. It truly is a beautiful thing.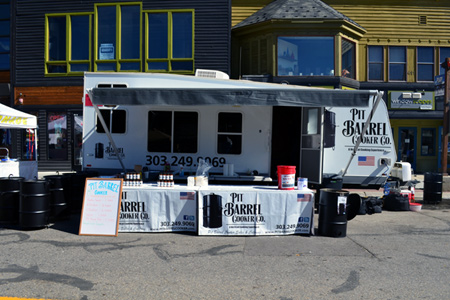 Each summer this little sleepy mountain town of barely more than two thousand residents comes alive with the smell of barbecue smoke wafting through the air. And when I say "comes alive" I mean to the tune of an estimated crowd of 40,000 people in two days. This event is no joke! It's a great venue that's nestled in a narrow valley at just over 9000-feet. This was the second highest elevation at which I've ever competed (the highest was at Snowbird, Utah in 2009). At these heights fire is not your friend. Everything takes longer to cook, which throws an added twist into what is already a daunting competition.
In addition to the competition the team vended about 1000 servings of chicken that was cooked on about 12 Pit Barrels. To say that we were beat by the end is an understatement, but it was fun.
We entered a bunch of ancillary categories and our best showing was the "Anything Goes" category where we took third. All of the KCBS meats were cooked on stock Pit Barrel cookers using only Kingsford® Original charcoal and
Smokehouse Style Briquets
(hickory -- all but chicken). Oh, and we used lighter fluid to start the coals. ;-) Here's how it all shook out:
Chicken:
7th Place
Ribs:
8th Place
Pork:
7th Place
Brisket:
14th Place
Anything Goes (beef tenderloin):
3rd Place
Salsa:
14th Place
Overall:
4th Place
Here are our boxes:
Chicken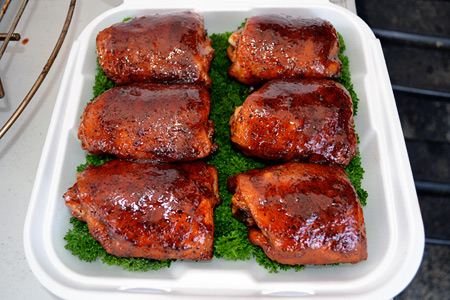 Ribs
Pork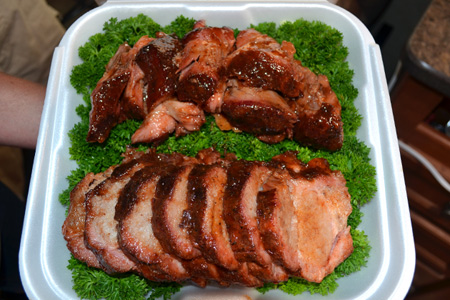 Brisket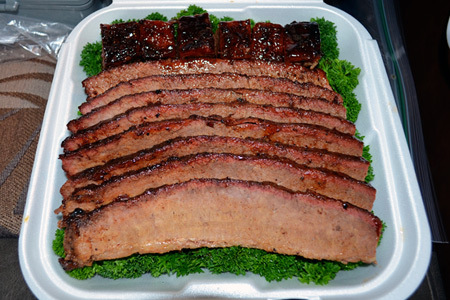 Anything Goes (beef tenderloin)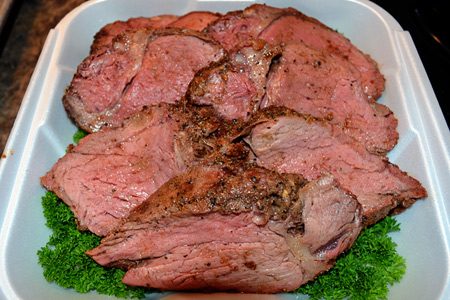 I'm already looking forward to next year in Frisco. It's an outstanding event with a great community following. I thank all of those who have made this event happen for twenty years. I can assure you that we cookers appreciate all that you do to pull off such a great event.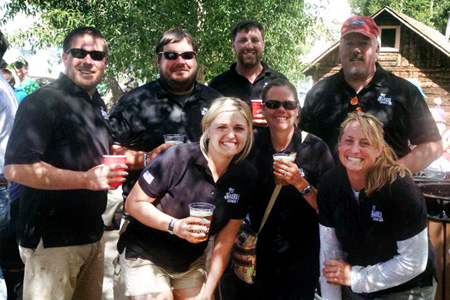 Until next year...
Labels: competition