Unknown
Permanent Link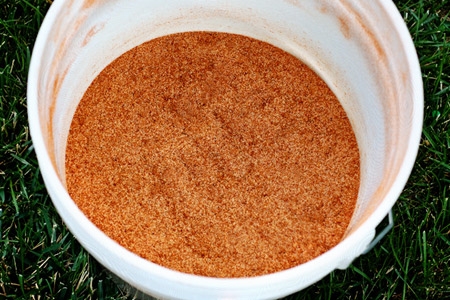 There are times when we barbecue dudes need a whole lotta good rub that's fresh, good, and inexpensive. I developed this recipe last fall for a welcome home cook for our local Army National Guard troops. It was well-received then, so last week when I needed a bunch of rub to cater the meat for a friend's wedding I was glad that I had documented the recipe.
This is a great all-purpose rub that is very economical. It's essentially a bulk version of my
Memphis-style BBQ Dry Rub
. All of the ingredients can be had in the bulk foods section of any good supermarket. The recipe makes 14 pounds of rub, and it cost me just under $20, minus the cost of the food-safe bucket and lid.
Ingredients
6 lbs Sea salt, medium-fine
2 lbs Evaporated cane sugar
3 lbs Brown sugar
8 oz Paprika, sweet
8 oz Chili powder, medium heat
8 oz Granulated onion (not "powder")
8 oz Ground mustard
4 oz Granulated garlic (not "powder")
2 oz Black pepper, medium-fine
2 oz Celery seed
2 oz Ground ginger
1 oz Ground chipotle
1 oz Ground coriander
Note:
You'll need a large food-safe and airtight container and some means of mixing the ingredients very well. For mixing I use my cordless drill fitted with a brand new (and washed) $6
paint mixer from Home Depot
.
Method
Combine all of the ingredients in a food-safe bucket or other large container.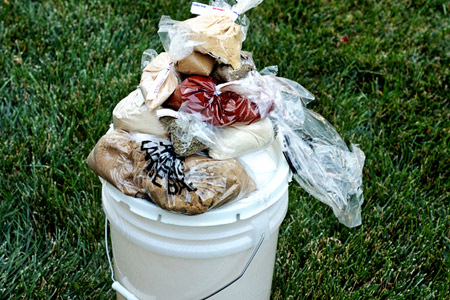 Mix the ingredients very well until they are all fully incorporated.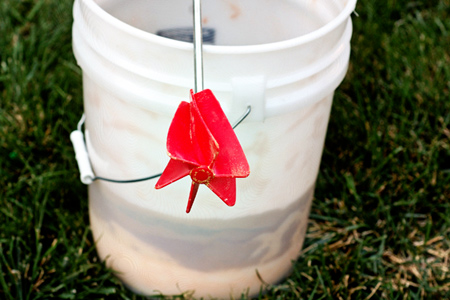 Seal the container and store the rub in a cool and dark place.
How easy is that?!