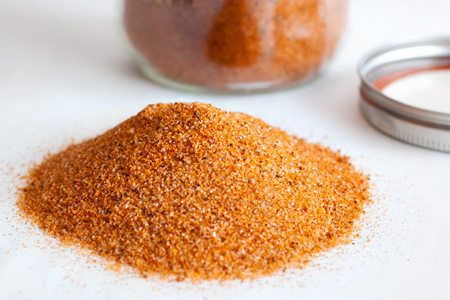 Barbecue season is in full swing, and that means that I'm getting a lot of requests for rub recipes. I developed this Memphis-style rub as a pork seasoning, but it really is an all-purpose dry rub.
This rub strikes a great balance between savory and sweet, with just a hint of kick. The blend of spices provides a great well-rounded flavor profile that complements just about anything in the smoker or on the grill, even fish and vegetables.
The combination of sugars creates an outstanding crust without scorching at high temperatures. The pork butt below was cooked at 325-350°. Check out that color!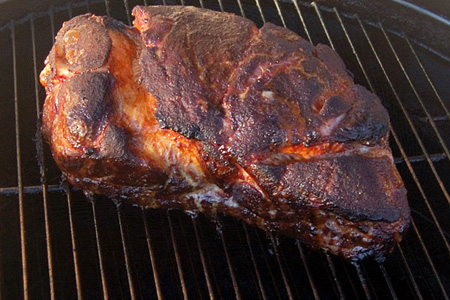 Ingredients
1 cup Sea salt, medium fine (no table salt, please)
1/2 cup
Unrefined evaporated cane sugar
(no table sugar, please)
1/2 cup Brown sugar, golden/light
2 Tbs Sweet Hungarian paprika
2 Tbs Chili powder, medium heat
2 Tbs Granulated onion (not onion "powder")
2 Tbs Dry mustard
1 Tbs Granulated garlic (not garlic "powder")
2 tsp Dry thyme
2 tsp Dry oregano
2 tsp Black pepper, ground fresh
2 tsp Celery salt
2 tsp Ground ginger
1 tsp Ground coriander
1 tsp Ground cayenne (optional, but recommended)
Method
Combine all of the rub ingredients in a large mixing bowl and mix well with a whisk or stand mixer.
Store the rub in an airtight container in a cool dark place.
Makes about 3 cups.
Related post:
All-Purpose BBQ Seasoning