Unknown
Permanent Link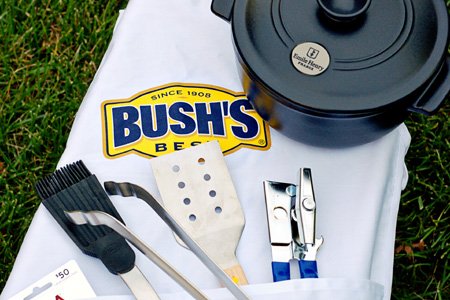 Last week
I mentioned
a great giveaway that I've got coming up, courtesy of
Bush Brothers
. The gift package is very nice, indeed.
The package includes a French ceramic Dutch oven from
Emile Henry
, tongs and a multi-purpose basting brush from
Rösle
, an apron, spatula and can opener from Bush's, and a $50 Visa® gift card.
I'm looking forward to my "Pastor's Family Cookout" this weekend. Here's the menu that I've put together:
Steak Sampler - Three different cuts and preparations
Grilled Salad
Grilled Strawberry Shortcake
Texas Toast
Lemonade
Iced Tea
Water
I will be posting all of the recipes and some photos of the event early next week when I officially kick-off the giveaway.
Disclaimer:
The cookout and giveaway are in partnership with Bush Brothers & Company.