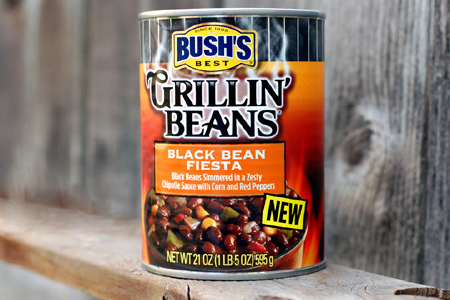 I've been invited to join with
Bush Brothers
to share my idea of a great summer kick-off cookout. I'll be hosting a barbecue that will feature
Bush's Grillin' Beans
. I've been a great fan of Grillin' Beans, and I look forward to sharing how you can use them to add something special to your summer grilling.
For my part I've chosen to host a "Pastor's Family Cookout". I'm forever grateful for all that my pastors and their families have done, and I want to honor their faithful service and sacrifice. I'm still finalizing the menu, but I'm putting together a meal that I hope will be very special. I do know that steak will be what's for dinner.
But wait, there's more! The folks at Bush Brothers are providing a
very
nice grilling gift pack for me to give away. You will certainly want to be sure to enter when the time comes. I'll be posting more details about the cookout and the giveaway as it draws near, so stay tuned.
Disclaimer:
The cookout and giveaway are in partnership with Bush Brothers & Company.