Unknown
Permanent Link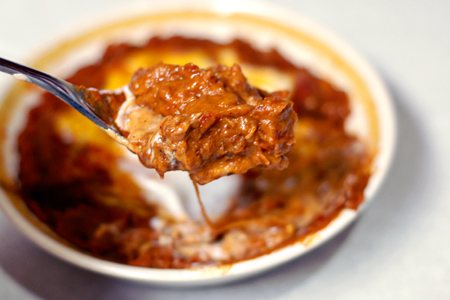 I love beans! I love all kinds of beans cooked just about any way. I love them steamed, sauteed, baked, fried and refried. Here is a quick recipe for the latter. These are refried beans taken to, dare I say it, another level. I generally hate that expression, but I couldn't resist. Sorry.
I normally try to say something more about the recipe at this point, but I'll be honest and say that I don't know what else to say. They are beans and they are good. There. That's all I've got.
Let's get crackalackin!
Ingredients
1 can (15 oz) Original Ranch Style Beans
1 can (10 oz) Rotel Tomato & Green Chilies, undrained
1/2 Medium red onion, diced
1/4 cup Water
2 tsp New Mexico chile powder
1 Tbsp Oil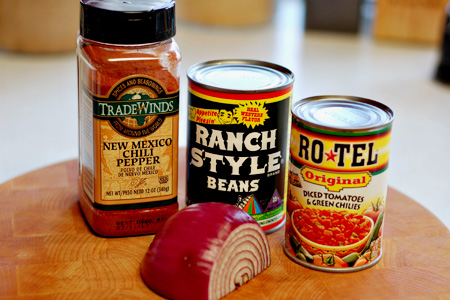 Method
Heat the oil in a medium sauce pan.
Add the onions and saute until translucent.
Add the chile powder and saute until the onions just start to brown.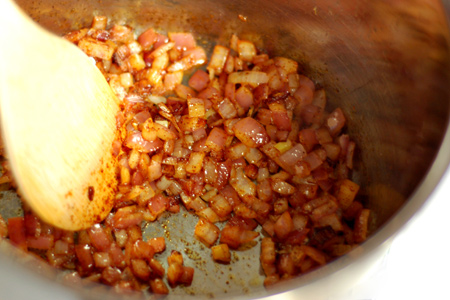 Add the Rotel and bring just to a simmer.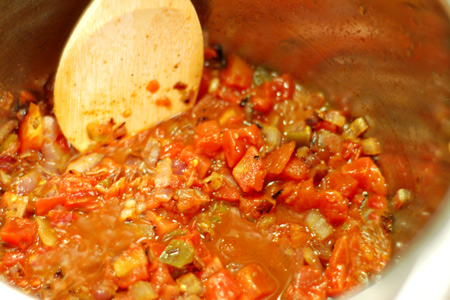 Add the beans and water then bring it back to a simmer.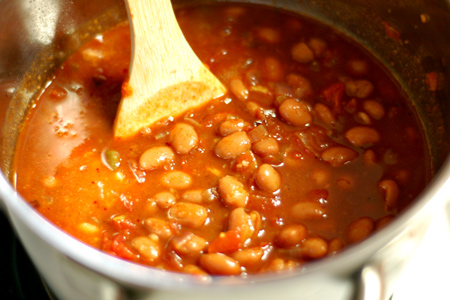 Simmer covered for 30 minutes, stirring occasionally.
Mash the beans with a potato masher.
Adjust the consistency as needed by cooking uncovered or adding water.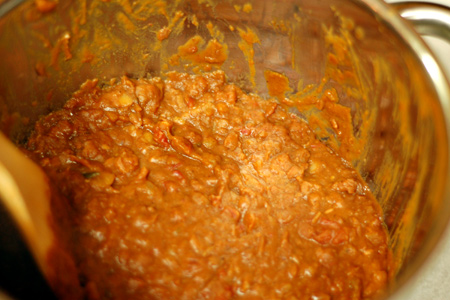 Serve topped with a little grated cheddar or Colby-jack cheese and some sour cream (optional, but highly recommended).
Enjoy!
This would be a great side for my
Broiled Tex-Mex Steak
or
East of Santa Maria Tri-Tip