Unknown
Permanent Link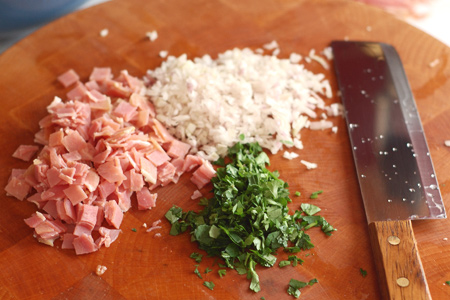 Back in January I wrote about my
discovery of Kiwi knives
from Thailand. Well, I've been using them diligently for a little more than two months, so I thought I'd post a follow up.
In the original post I described them as "like razor blades with handles", and they are definitely that. I've found that, with regular maintenance from a steel, they hold an edge amazingly well for such a thin blade.
As I mentioned in
my discussion on the BBQ Central Radio podcast
, these knives are serious prep machines. The thin, light, and flexible blades make prep work all but effortless. In fact, I often find myself reaching for them rather than my Global or Wusthof knives. They are just a joy to use.
At two months in, I can say that you really can't go wrong with these; especially at such an insanely low price.