Unknown
Permanent Link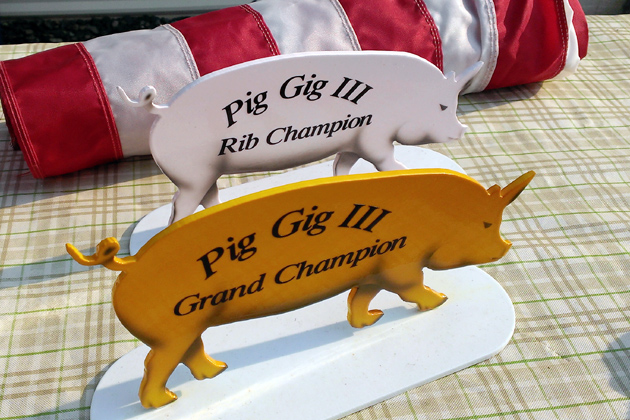 After seven years of competing in barbecue contests I finally scored my first grand championship last month at the Pig Gig III here in Boise. I've had a few reserve grand championships (second place overall), but the grand had eluded me.
The Pig Gig is a great troops-and-vets competition that is held at Gowen Field, the local Air National Guard base. Last year I judged, but this year I decided to throw my hat in the ring doing what I really love, cooking. It's a small competition, but what it lacks in size it more than makes up for in camaraderie and fun. Being a vet, it's always nice to hang out with my military brothers and sisters on their home turf.
Here are some pictures from the competition. All of my entries were cooked solely on just two
Pit Barrel Cookers
, which I have reviewed and written about
extensively
on this blog. You can see them in the background in this picture (one is still in the box). I traveled
way
light this time, and that was a good move.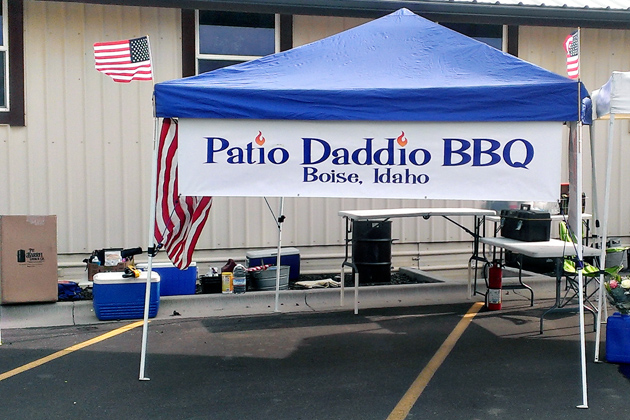 My chicken turn-in (3rd place)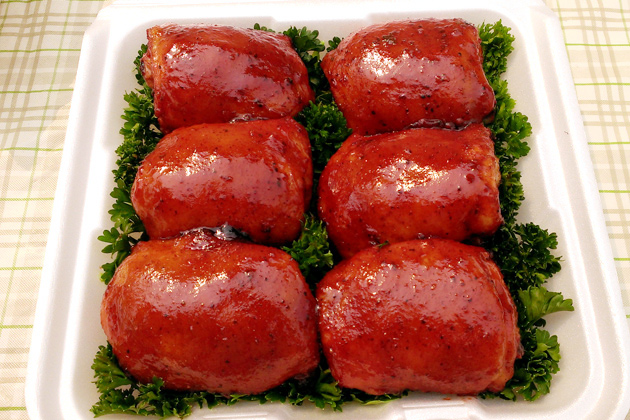 Ribs (1st place)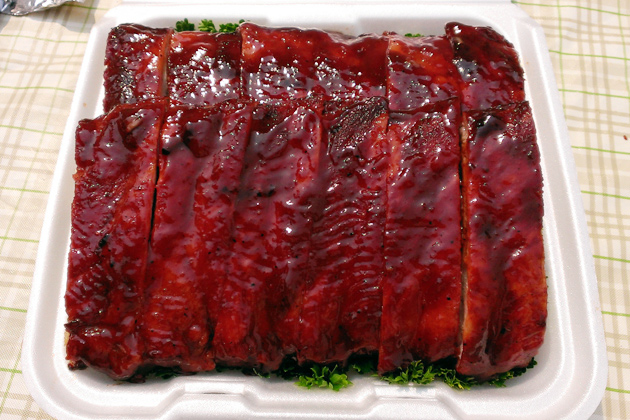 Pork (4th place)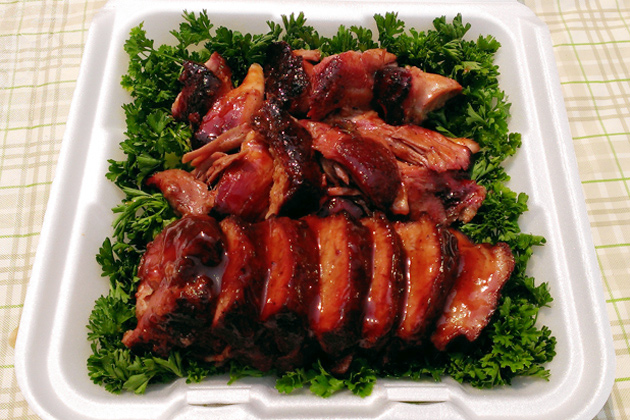 Brisket (2nd place)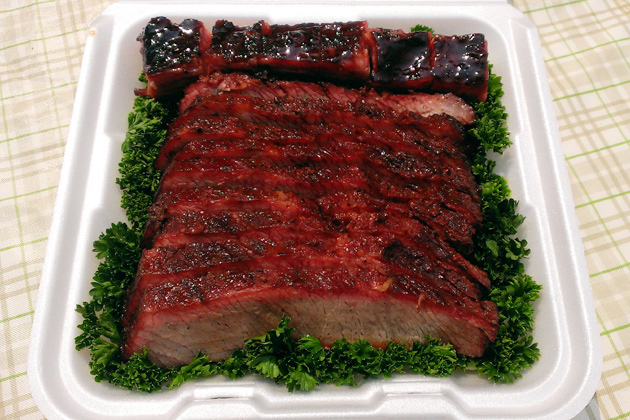 There was a required ancillary category which had to include bacon, and I went way simple. I grilled some of the best bacon on the planet (
Benton's
) and simply rolled and glazed the slices with a bit of honey mixed with a little of my friend
Kosmo's Killer Bee Chipotle rub
. My lack of creativity and sloppy boxing were evident in my middle-of-the-pack fifth place.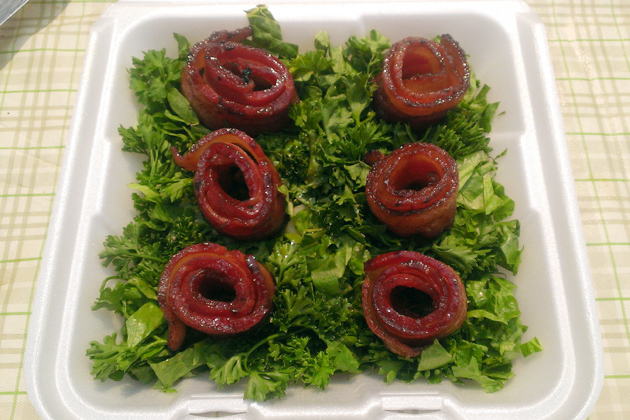 Winning the competition was great, but I was more proud of my three daughters who marched at the event as part of the Treasure Valley Drill Team. They won a state championship in the dance category in June. They are a great group of girls who work very hard and put on a stellar show. Way to go Hailey, Shelby, and Chloe! Keep calm and march on.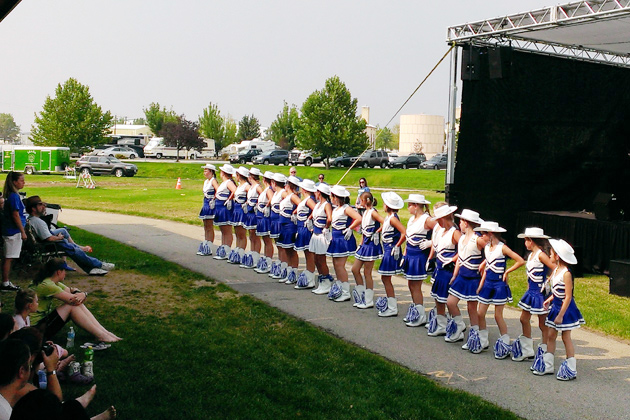 So there you have it, my first grand. Here's to a few more down the road.
Labels: competition