Unknown
Permanent Link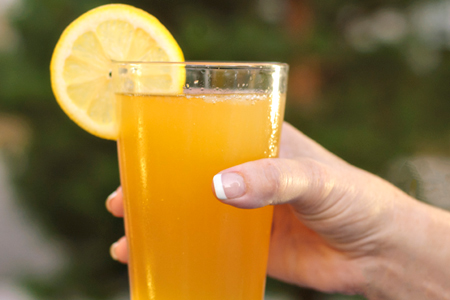 Here's a quick recipe for a light refreshing cocktail that is perfect for outdoor entertaining around the grill.
Ingredients
8 oz Unfiltered wheat ale (I used
Shock Top® Belgian White
)
2 slices Lemon, 1/4 inch thick
1.5 oz Vodka
6 oz Ginger beer/ale (I used
AJ Stephans™ Ginger Beer
)
Method
Muddle one slice of lemon and vodka, strain into a 16-ounce pub glass, add the beer and ginger ale.
Serve garnished with a slice of lemon
Serve and enjoy!
(Makes 1 serving)