Unknown
Permanent Link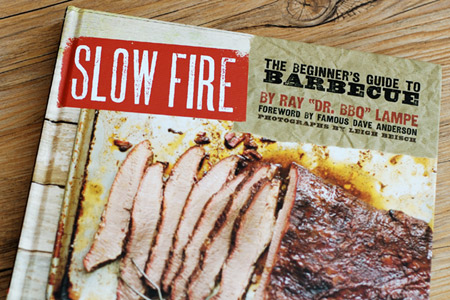 I was recently sent a review copy of
Slow Fire: The Beginner's Guide to Barbecue
, the latest book from Ray "Dr. BBQ" Lampe. I've long been a fan of Ray's books, going back to his first, which I used as a guide when I started competing in barbecue cook-offs.
Ray is a very accomplished trucker-turned-barbecue-man. You can read the long list of his achievements at
his site
. What I like about Ray is his unpretentious and no-nonsense approach to barbecue. He has strong opinions and, true to his Chicago roots, he's not bashful about telling you what's on his mind. In other words, he keeps it really real, and I dig that.
It's interesting to me to see how Ray's books have continually matured through the seven years that he's been writing.
Slow Fire
really highlights that maturation. The first thing I noticed is that this is a beautiful book. The layout is pleasantly clean and the photography is gorgeous. You can immediately tell that this isn't your average barbecue cookbook.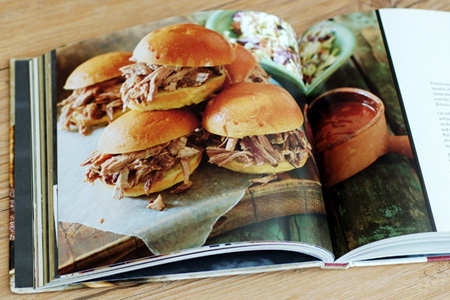 As the title indicates, this book is intended for beginners. Barbecue is a paradox. It's a simple cuisine that can be deceptively complicated and intimidating. Over time cooks have managed to complicate what started as a very simple and humble cooking process, so much so that the average Joe is afraid to tackle it. This book cuts through the smoke and gets back to basics.
A beginner's book has to walk a fine line. It has to be simple and approachable while providing enough knowledge to build confidence, but not so much that it scares folks away. That is especially true in barbecue. One can very quickly get bogged down by expensive equipment, arcane terminology and philosophical arguments. That's not the case here. Ray does a great job of providing need-to-know information without overwhelming the reader. I'd argue that it's missing some basic techniques, like how to remove the membrane from ribs, but overall it covers the fundamentals well.
The recipes in the book are a great blend of traditional and creative. It starts with a wide array of sauces and seasonings. He covers all the standards and weaves in some really creative recipes. The Banana Ketchup (yes, you read that right) and Orange-Chipotle Barbecue Sauce are intriguing.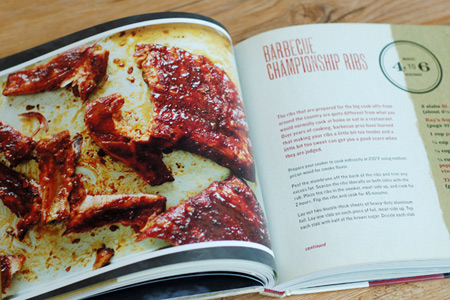 Next, there are 11 rib recipes that range from Memphis-style (wet and dry), to competition spare ribs, to Korean-style beef short ribs. My only small quibble here is that the cooking process is very repetitive, but that could be argued as a plus. It shows how important it is to master a few fundamental processes, which is true of all cooking.
Pork is the holy grail of barbecue, and Ray does it justice. Like the ribs, he brings a lot of variety to the table. I like that throughout the book he teaches both the "standard" and competition approaches to recipes. I think that's a great testament to it being a comprehensive beginner's guide. It also shows the sometimes insane lengths we competition cooks go to woo the judges.
The beef section includes a few off-the-beaten path recipes, like homemade pastrami.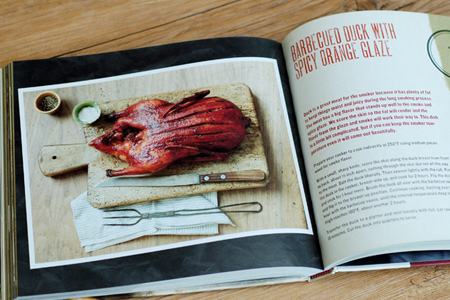 All of the basic birds are covered in detail. The barbecued duck recipe uses that orange-chipotle sauce that I mentioned earlier.
The "Anything But" section includes recipes that don't fall into the typical barbecue category. The term is used in competition circles to mean anything that you don't typically turn in for scoring. Here you'll find dishes like Smoked Scotch Eggs, Barbecued Bologna, and Jambalaya-Stuffed Bell Peppers.
Rounding out the book are side dishes and desserts. I was disappointed that there are only two dessert recipes. I would have liked to seen some grilled desserts.
In conclusion, I think Dr. BBQ has written a very good guide for anyone who wants to learn how to master barbecue. If you apply the techniques taught in the book you'll be well-grounded in the basics. You'll also have some creative recipes to help you expand your barbecue repertoire.
I recommend the book very highly.