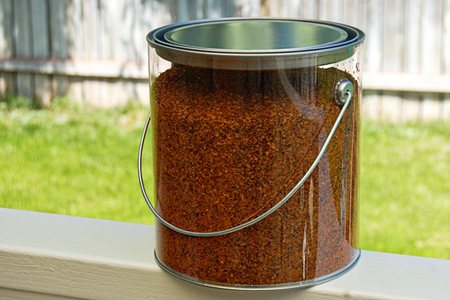 As you might imagine, I have
a lot
of barbecue dry rubs here at Daddio Central. In addition to my usual homemade rubs, I have countless samples that I receive for review and as gifts. Storing all of these mass quantities of rub is something I deal with often.
Well, as I was tooling around our local Tuesday Morning store the other day I spied these clear plastic gallon paint cans (from
stampendous.com
). I had the immediate epiphany that I could use them to store rub. I picked one up and checked the price ($2.99, regularly $5.99), then I thought that they are probably not food-safe. I flip the can over and, low and behold, they are indeed food-safe!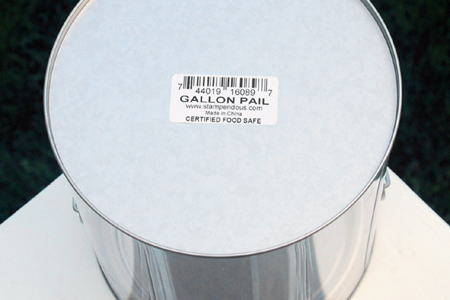 I was almost shocked. Of course, they're made in China, so who knows if they are
really
all that food-safe, if you know what I mean.
To properly store herbs and spices for the long-term they need to be in an airtight container and in a cool dark place, and these cans are pretty airtight. Them being clear it makes it easy to see how much you have left, and it shouldn't be a problem because it's dark where I store my rubs. I think I'm going to use blank magnetic business cards to label them.
So, there you have it. I just wanted to share my epiphany with y'all.
Labels: discovery