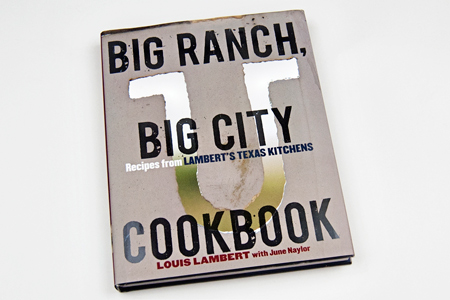 I love cookbooks, but I don't love them for the obvious reason. For me cookbooks are all about knowledge and inspiration rather than the recipes they contain. For me the recipes are the dessert, while the expertise and insight of the author are the main course. I don't so much want to learn merely the
how
, but primarily the
what
and
why
of the dishes. I also want the back-story and I want to be pushed to explore new techniques and try new things.
That's a tall order, and this cookbook does all of the above.
Given my criteria for a great cookbook, there are relatively few that fit my niche. When you add the fact that I'm all about hearty, rustic, and unpretentious "real people" food, it's even harder for a cookbook to fall into my sweet spot.
Let me just cut right to the bottom line and say that the
Big Ranch, Big City Cookbook
is simply outstanding. The range of dishes, stories and incredible photography are a serious treasure for cooks that appreciate authentic heart-felt food from an inspiring chef.
Lou Lambert comes from the stock of seven generations of West Texas cattle ranchers, and he is also a graduate of the Culinary Institute of America. He earned his chops working in restaurants in New York and San Francisco, including Wolfgang Puck's Postrio. He then parlayed his unique culinary approach into the development of his popular Texas restaurants
Lambert's Downtown Barbecue
,
Lambert's Steaks, Seafood, and Whiskey
;
Jo's
, and
Dutch's Burgers and Beer
.
As I said earlier, the recipes in this book are impressive, and that the photography is outstanding. Well, take a look at a small sample.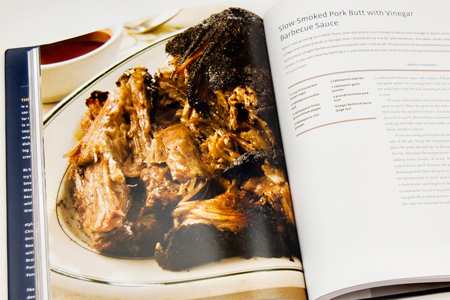 Slow-Smoked Pork Butt with Vinegar Barbecue Sauce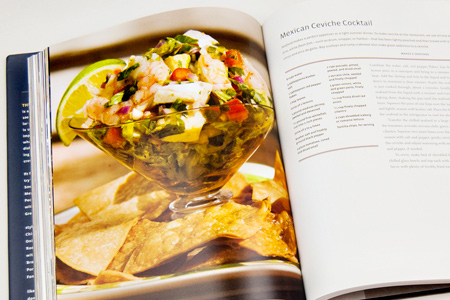 Mexican Ceviche Cocktail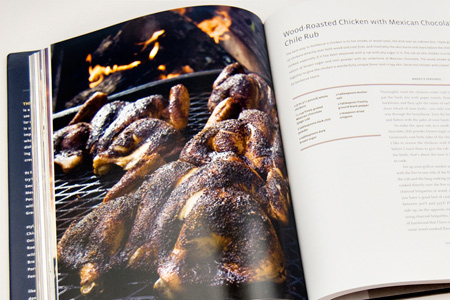 Wood-Roasted Chicken with Mexican Chocolate Chile Rub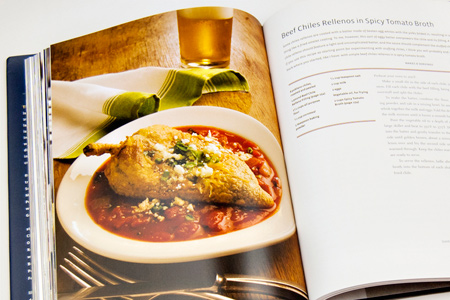 Beef Chiles Rellenos in Spicy Tomato Broth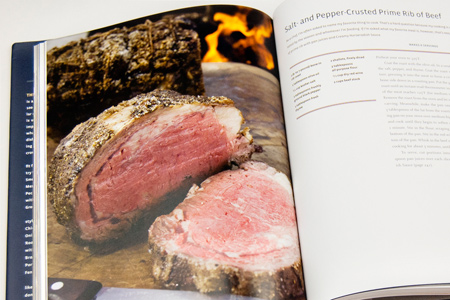 Salt and Pepper-Crusted Prime Rib of Beef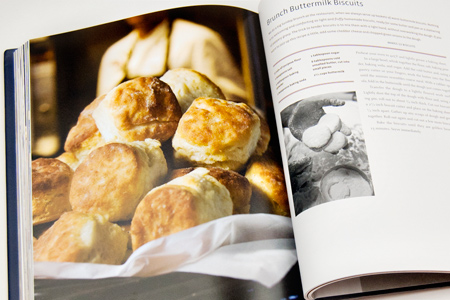 Brunch Buttermilk Biscuits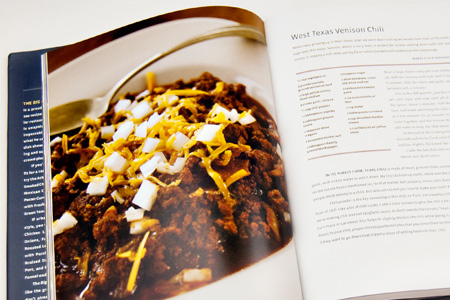 West Texas Venison Chili
In addition to the authentic and inspiring recipes, the book includes a bunch of great stories from Chef Lou. They aren't just filler, but, rather, they give you a glimpse into the heart that goes into the food.
If you appreciate great authentic down-home unpretentious-yet-classy food made from the heart, go get a copy of the
Big Ranch, Big City Cookbook
!
Disclaimer:
A review copy of the book was provided to me free of charge, but the thoughts expressed are my own, and I stand by them.