Unknown
Permanent Link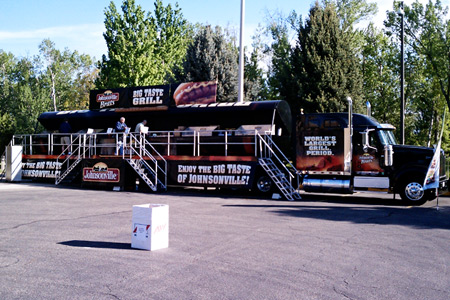 Looky what showed up here at work today. Daddio hit some brats from the
Johnsonville® Big Taste Grill
. That thing is a monster!
This bad boy houses six independent gas grills that can hold about 100 sausages each. They only used two grills today, but they use them all for large venues like car races.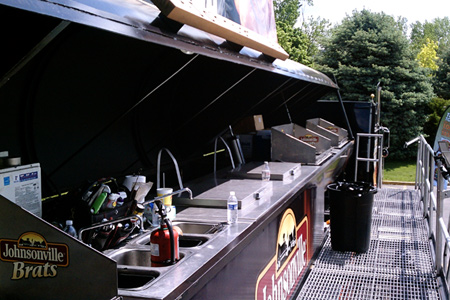 After being served my lunch I took a few minutes to talk to the cook just as he was finishing his clean-up. I was really impressed with how clean they keep those grills.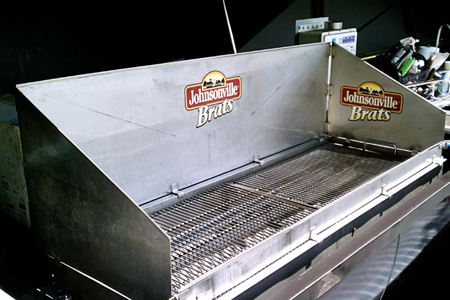 Oh, and the brats were good! The only topping required is a little mustard, of course.
Labels: event