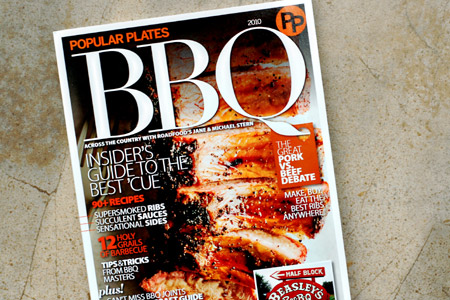 I recently ran across this BBQ edition of
Popular Plates
and I'll cut to the chase and say that I recommend it highly.
The barbecue community has often clamored for a glossy magazine and, although it's apparently a single feature edition, this is a great read and resource.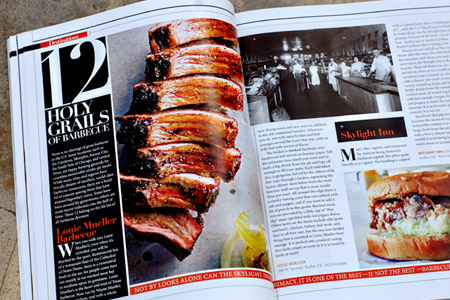 This magazine covers all of the BBQ hot spots. It's packed with a 5-region canvas of the best barbecue joints in the country. It also features great biographical articles, recipes, and some very nice photography.
I've taken a couple of shots to give you a little bit of a feel for the magazine, but you can see a lot more at the
Popular Plates web site
.
This edition is all that a barbecue magazine should be. Again, I highly recommend it.
Labels: discovery