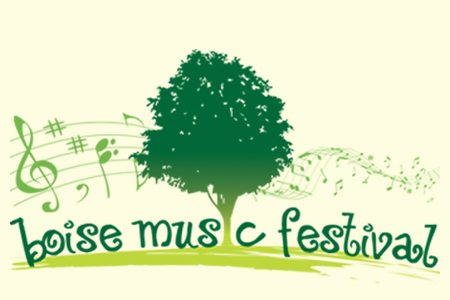 I'll be competing in a major competition here in Boise this weekend. This one is in conjunction with the
Boise Music Festival
and, as the name implies, there will be a ton of live music. How much music? How does over 40 bands on five stages grab ya? There will be local bands and headliners like Macy Gray, Bret Michaels, Alex Band, and Backstreet Boys.
But wait, there's
more
meat...
Like the music, the barbecue competition will be big-time with nearly 30 of the best teams from seven or more states competing for a $10,000 purse in the state championship. The teams will include Harry Soo and the
Slap Yo Dadddy BBQ team
who were featured in last years'
BBQ Pitmasters series on TLC
. Also competing is the
Rhythm 'n Que
husband and wife team from Phoenix. They have racked up six grand championships already this season and they are in the hunt for a seventh, which will give them an automatic berth in the
Jack Daniels World Championship Invitational
contest in Lynchburg Tennessee this fall. I always enjoy competing with Vince and Alexa.
If you'll be in or near the Boise area this weekend and love music and barbecue, this is the place to be this Saturday. The festival covers all of
Ann Morrison Park
near the center of the the city. Tickets are required, but they are free. Ticket details can be found
here
.
Labels: competition