Unknown
Permanent Link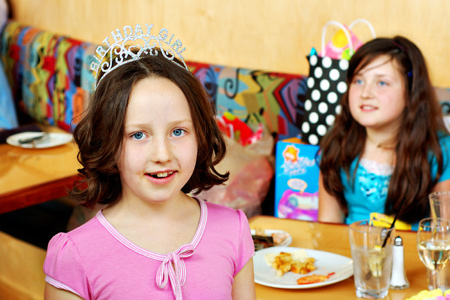 April is quite a month for us. We've got Easter, our anniversary, birthdays galore, taxes, and all kinds of other activities. Yesterday we celebrated one of those birthdays. Our youngest daughter, Chloe, is eight today.
She's eight today, but we had the big party yesterday. It all started at the local Build-A-Bear Workshop, and spilled over into lunch at Tucanos Brazilian Grill. If you have a
Tucanos in your area
, I highly recommend that you fast for three days and go there! It's one of those places where they bring you meat until you tell them to stop. Oh, and their salad bar is like doing nine holes of miniature golf. Suffice it to say that you'll leave very, very satisfied and then some. In fact, you might bring a wheelchair if you have one around the house.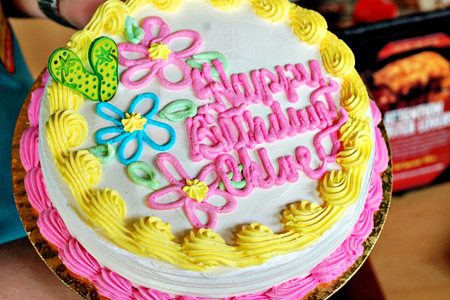 A great time was had by all, and we are now the proud owners of a Zhu Zhu pet ranch/homeless shelter. We've got a whole herd of the little battery-operated rodents. I think I saw one of our cats eying one of them yesterday afternoon.
Tonight we had another hectic evening, so I decided to barbecue some simple chicken halves. I used Dirty Bird rub from my friend at
Kosmo's Q
, and it was great. If you are looking for a great MSG-free all-purpose barbecue seasoning, try it and thank me later.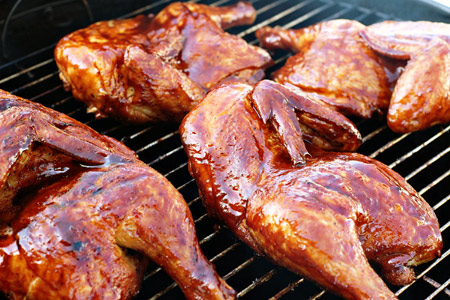 Here's the yardbird just as it hit the table.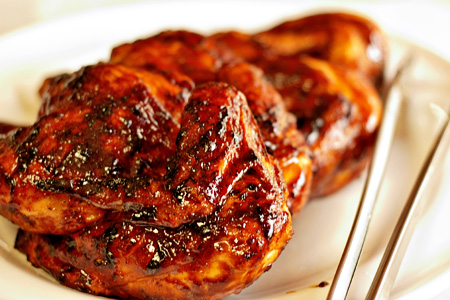 It was a good weekend, and I thank God for the family, provision, and undeserved mercy and grace that He has blessed us with.