John Dawson
Permanent Link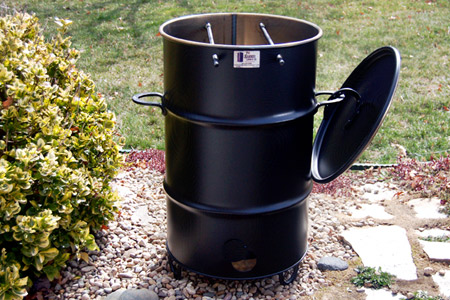 If you've been keeping up with things here for the past several months you know that I am a huge fan of the
Pit Barrel Cooker
. It has become my go-to cooker for all but large cooks. I even used it as my sole competition cooker this year. The thing is great!
My friends at Pit Barrel are launching an outstanding promotion just in time for Thanksgiving turkey cooking or Christmas giving. If you sign up at Kingsford's grilling site,
Grilling.com
(it's free), you'll get a promo code that's good for over $100 off a Pit Barrel. That puts it at $225 to your door, via free FedEx shipping.
If you're not familiar with the Pit Barrel, check out my
first look
and
first cook
posts. Additionally, there are some great how-to videos
on their site
.
I recently cooked my first turkey on the PBC and it was simple, and simply amazing. If you're looking for a way to truly impress your Thanksgiving guests, order today and you'll likely have the cooker in time for Thanksgiving. If you have any questions, head over to their site and give them a call. They always answer the phone and they're more than happy to help. Tell 'em Daddio sent you.
Note:
The last I heard was that this promotion will run through the end of 2012.
Obligatory Disclaimer:
I have no financial interest in this deal. I'm just spreading the word about a product that I use and truly believe in.
Labels: pit barrel cooker